2019 Oregon Sporting Clays Hall of Fame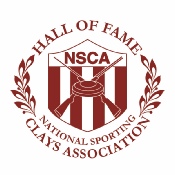 This is the inaugural year for the Oregon Sporting Clays Hall of Fame. The nomination and voting process was published by Tom Jones and modified based on comments from interested members. The process document and rules can be found here.
The votes are in and we have THREE Oregon Sporting Clays Hall of Fame inductees for 2019 to initiate on September 14th at the Mid-Valley Clays & Shooting School Fall Classic! We received votes from 8 of the 10 HOF Committee members and of those votes cast, all voted in favor for each of the three nominees: Skip Zapffe for accomplishments as a shooter, Beverly Zapffe for accomplishments as a shooter and for service, and Walt Badorek for service. Each individual's contribution whether it be their career shooting achievements or their dedicated service, has advanced the sport of Sporting Clays in Oregon for decades. All three have served as Oregon's ambassadors to the sport and have represented us well on the local and national stage.
Shooting Award - Skip Zapffe
Skip Zapffe's shooting skills and accomplishments are well known not only in Oregon but nationally. He has been an NSCA All American since 1997, many times as captain of the team. Skip was an alternate to Team USA in 1997 and 2000. In addition to winning awards in his concurrent class, Skip has been HOA in a number of national events.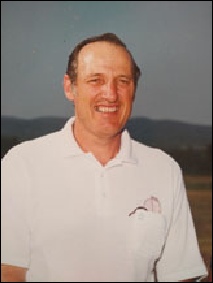 Service Award - Walt Badorek
Walt Badorek served as the national NSSA/NSCA president from 1990-1992 back when sporting clays first became a division of the NSSA. As president he helped to create a solid foundation for the sport we love today.
Walt was also known for his shooting skills. He was the second person to win the NSSA World Skeet Championship with a perfect 550/550 and he was inducted into the NSSA Hall of Fame in 1985 for his shooting accomplishments in skeet. Walt also won state and national awards in Sporting Clays, including being named to the NSCA Senior All American Team in 1996.
Shooting/Service Award – Beverly Zapffe
Beverly Zapffe has also amassed many national, regional and state awards. She has been named to NSCA All American teams and most recently, she was the 2018 Oregon State Lady Champion.
Many of today's shooters are not aware that Beverly was Oregon's first national NSCA delegate during its initial ten years of development.